$5.5 million allocated to performing arts tours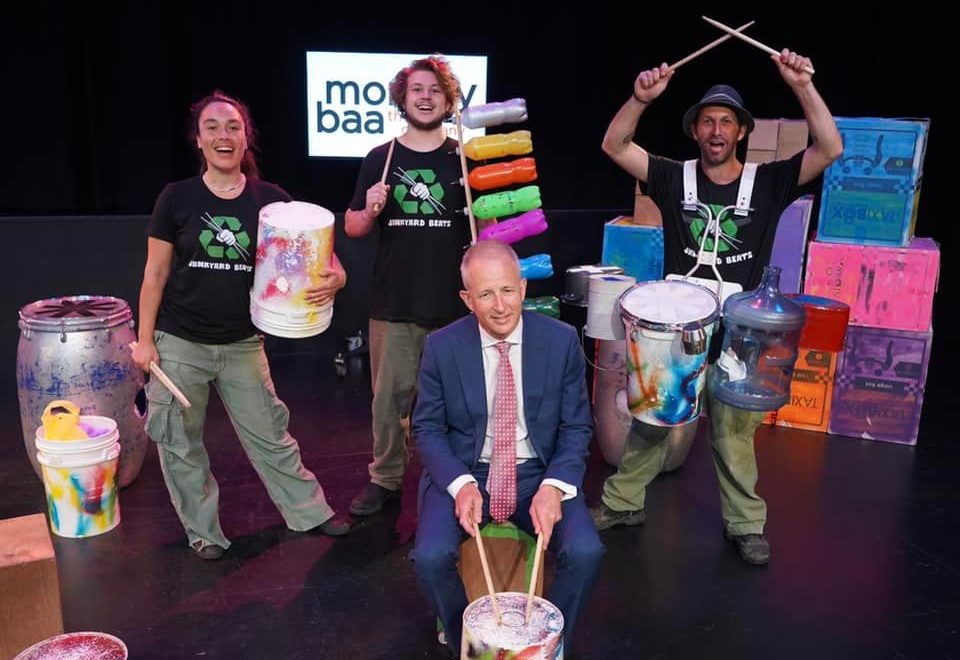 The latest round of the Australia Council's Playing Australia touring program has allocated $5.5 million to organizations across the country for tours across rural and regional Australia.
The funding allocation follows a one-time $5 million boost to Playing Australia in April last year, made shortly after the National Performing Arts Touring Scan was released in March 2021.
Federal Minister for Communications, Urban Infrastructure, Cities and the Arts, the Honorable Paul Fletcher MP, said the latest round will support 16 creative projects involving diverse regional and remote audiences.
"Artists and arts workers in regions and remote areas use arts and culture to build strong communities, create jobs and inspire the public, which is why this $5.5 million will spur recovery. economy and the development of the arts," said the Minister.
"The Morrison Government is committed to supporting increased access to high quality arts entertainment in Australia's rural and remote areas, and I look forward to seeing these projects transform local communities."
Significantly, the new cycle sees the return of multi-year funding for the first time since 2020, when the provision of such funding was known as national tour status.
Three organizations have secured multi-year funding for 2023-2025: Critical Stages Touring ($1,050,000), Monkey Baa Theater for Young People ($1,050,000), and Cluster Arts ($560,682).
Chris Bendall, CEO and Director of Critical Stages Touring, said, "The return to multi-year funding creates an environment of security and flexibility for our artists, venue partners and wonderful audiences in remote and regional locations. This allows us to plan further with more certainty, while remaining responsive and adaptable.
"Playing Australia's multi-year investment was a game-changer for Critical Stages when we first received it in 2018. It allowed us to reach further and connect more deeply with artists and communities across all the countries.
"At this time, this support provides a vital boost to our work and is a wonderful recognition of the value of the arts to the recovery of regional communities in 2022 and beyond. Touring productions increase employment and development opportunities career opportunities for actors, designers, scriptwriters, directors, musicians, crew, managers and technicians. But most importantly, it extends the reach of the outstanding works of independent Australian theatre. It allows us to create memorable and meaningful live experiences that connect communities everywhere," Bendall said.
Debbie Wilks, director and producer, Cluster Arts, also welcomed the news. "We are really excited about this funding, as our key strategy is to build a physical theater and circus audience across Australia by increasing touring opportunities for circus companies to metropolitan and regional venues across Australia. Australia," she said.
"The art form of circus is very diverse and Cluster Arts is passionate about opportunities to showcase this diversity and strengthen our circus and physical theater companies."
Monkey Baa Artistic Director Eva Di Cesare said, "Receiving multi-year touring funding at this time is deeply humbling for us at Monkey Baa. This gives security to us, to our broadcast partners and especially to our young audience.
Monkey Baa and Critical Stages have also received additional funding for touring productions in 2022-23.
Other organizations supported in the latest Playing Australia cycle include:
Artback NT: $273,870 for the 4×4: 4 circuits, 4 art forms, 1 territory
The Australian Ballet: $504,360 for a regional tour
Second Echo Ensemble: $121,526 for a Tasmanian tour bend the wind
South Australian Country Arts Trust: $369,083 for a 2023 national tour of Emily Steel's play Euphoria
Shaun Parker & Company Ltd: $85,507 for a visit to Objects found in four states, with 5 dancers, workshops and the development of local artists
A full list of funded companies and projects can be viewed online.
Australia Council CEO Adrian Collette AM said the investment through Playing Australia would mean more audiences could experience and enjoy some of Australia's leading performing artists, including music, theatre, circus, cross arts and dance.
"We are particularly pleased that the latest round of investment is supporting a diverse range of performances aimed at engaging young people and those based in Australia's regional and remote communities," said Collette.
The latest round emphasizes First Nations representation, with Archie Roach set to perform in the NSW and QLD regional regions, engaging with First Nations people in those communities.
Playing Australia is administered by the Australia Council and offers three rounds of grants each year to support net touring and other designated costs associated with performing arts touring.
The next cycle ends Tuesday March 1 at 3:00 p.m. AEDT for projects starting after June 1, 2022. Visit the Australian Council website for details.