A wide variety of talent will come to Carmel's Center for the Performing Arts in April – Hamilton County Reporter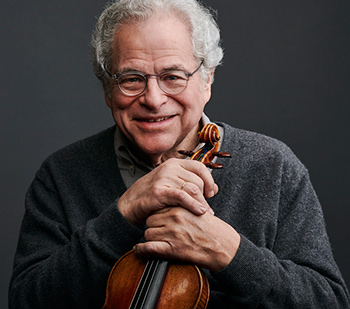 vanessa williams
Friday, April 1 at 8 p.m.
The Palladium
Multifaceted singer and actress Vanessa Williams has sold millions of records worldwide and released Billboard Top 10 singles in genres including pop, dance, R&B, adult contemporary and jazz. His hits include Disney's "Dreamin'", "Save the Best for Last" and "Colors of the Wind". Pocahontas. She found similar success on Broadway (The Journey to Bountiful, After midnight) and at the cinema (soul food) and television (Ugly Betty, Desperate Housewives).
Williams' career honors have included 11 Grammy nominations, four Emmy nominations, one Tony nomination and a star on the Hollywood Walk of Fame. She has performed with the world's most prestigious symphony orchestras, most recently with the National Symphony Orchestra at the Kennedy Center.
Click here to buy tickets.
Cafeterias
Friday April 8 at 8 p.m.
The Palladium
Born and raised east of the Los Angeles River, Las Cafeteras remix roots music and tell modern stories about Latino and immigrant life. Using traditional Son Jarocho ("Veracruz Sound") instruments like the jarana, sharkto, quijada (donkey's jaw) and tarima (a wooden platform), they sing in English, Spanish and Spanglish, mixing styles ranging from rock to hip-hop to rancheras.
Las Cafeteras uses music as a vehicle to build bridges between different cultures and communities, creating "a world where many worlds fit together".
Click here to buy tickets.
An Evening with Itzhak Perlman
Saturday April 9 at 8 p.m.
The Palladium
Violin virtuoso Itzhak Perlman has been making waves since his 1958 appearance on The Ed Sullivan Show at 13, and he remains one of the great ambassadors of classical music. Born in 1945 in Tel Aviv to Polish immigrant parents, he achieved international fame despite being disabled by a childhood bout with polio.
Perlman has won 16 Grammy Awards, as well as the Grammy Lifetime Achievement Award, and his PBS specials have won four Emmy Awards. In 2015, he received the Presidential Medal of Freedom.
Click here to buy tickets.
world voice day
Thursday, April 14 at 6:30 p.m.
The Palladium
Grab your sheet music, family and friends and sing on stage at the Centre's annual World Voice Day celebration, as the Palladium transforms into a cabaret for a special evening.
Singers of all ages and skill levels are encouraged to join the accompanying pianist and MC for an informal, free, open mic night open to the public. Performers and audiences will be seated at disco-style tables on the stage, with a cash bar for anyone in need of a little liquid encouragement.
Click here to register for this free event.
Imagination Station with Phoenix Rising Dance Company
Faegre Drinker Peanut Butter and Jam
Saturday April 16 at 10:30 a.m.
The Studio Theater
Imagination Station is an interactive presentation ideal for sharing the art of dance with children and their parents and grandparents. Join the dancers of the Phoenix Rising Dance Company for a journey into a magical world created by dancing children. Unfortunately, all the children grew up and forgot how to dance. Since the magical world needs dance to stay magical, children will use their imaginations to create the sun, wind, rain, flowers, trees and animals. The performance was created and choreographed by Phoenix Rising Artistic Director Justin David Sears-Watson.
Designed for children ages 1-7, Faegre Drinker Peanut Butter & Jam sessions encourage young children to engage in the arts.
Tickets are just $10 per child, with two free adult admissions included – perfect for parents and grandparents.
Click here to buy tickets.
Kenny Wayne Shepherd Group
Saturday April 16 at 8 p.m.
The Palladium
Guitar phenom Kenny Wayne Shepherd signed his first recording contract at 16 and quickly became one of the most successful blues-rock artists of his generation, as well as a prominent champion of the blues tradition. .
The Louisiana native's outings have consistently topped Billboard Blues Albums, and he has collaborated or toured with names such as BB King, Clarence "Gatemouth" Brown, Robert Randolph, Stephen Stills, Ringo Starr, the Rolling Stones and Van Halen. Along the way, he earned five Grammy nominations, two Billboard Music Awards and the Blues Foundation's Keeping the Blues Alive award, among others.
The Kenny Wayne Shepherd Band's current tour celebrates the 25th anniversary of their second album, The problem is…which sent three Top 10 singles to the Mainstream Rock charts: "Blue on Black", "Everything Is Broken" and "Somehow, Somewhere, Someway".
Click here to buy tickets.
Performing Arts Connect: the art of performance
Wednesday April 20 at 7 p.m.
Online via Zoom
This program highlights works from the Cleveland Museum of Art to show the influence of music and performance on visual artists of the 19th and 20th centuries. Many artists won over the growing audience for musical and theatrical performances in Europe and the United States at the turn of the century, offering an inside look at entertainment across various distinctions of class and background. In art movements such as Impressionism, Post-Impressionism, Harlem Renaissance, and the Ash Can School, artists depict operas, jazz performances, and even burlesque performances.
About the presenter
Arielle Levine worked for 25 years at the Cleveland Museum of Art and teaches students and adults around the world via video conferencing as a member of the Public and Academic Engagement team. She also works with adult programs and participates in the museum's Docent program. She holds a degree in Art History from Case Western University.
About the Museum
The Cleveland Museum of Art was founded in 1913 "for the benefit of all forever". It is one of the most distinguished comprehensive art museums in the world and one of northeast Ohio's premier civic and cultural institutions. The museum is located in the east of the city, in the Wade Park area of ​​the University Circle area.
Click here to buy tickets.
Steve Hackett: the genesis revisited
Wednesday April 27 at 7:30 p.m.
The Palladium
Steve Hackett was the lead guitarist in the classic 1970s lineup of pioneering progressive rock band Genesis, originally fronted by Peter Gabriel and known for seminal albums such as Nursery Crimea, Foxtrot, Sell ​​England by the poundand The Lamb Lays Down on Broadway. He was among the first rock guitarists to use the two-hand tapping technique later adopted by countless musicians. In the 1980s, he and Yes/Asia guitarist Steve Howe formed the band GTR, which scored a Top 20 single with "When the Heart Rules the Mind."
Hackett's current tour includes material from his extensive solo career as well as a recreation of Genesis' acclaimed 1977 live double album, Seconds elapsedwhich included many of the band's signature songs.
Click here to buy tickets.
Living in the middle: The Brothers Footman
Thursday April 28 at 7:30 p.m.
The Palladium and online
The Dikembe brothers, Gerald, Micah and Joshua Footman have been surrounded by music all their lives. In their current band, the Footman Brothers combine soul, rock, country, gospel, R&B and other influences into a distinctive sound they call "Summa Music" – "summa this, summa that" – topped with smooth vocal harmonies . Their debut single "Country Sky" received local and international radio broadcasts.
live in the center is a live-streamed concert series for the community, featuring local and regional artists in genres ranging from jazz and classical to soul and indie rock. Whether on desktop, mobile or smart TV, viewers can enjoy a front-row perspective on Indiana's top talent, with stereo sound and multi-camera HD video. For its second season, live in the center hosts live and in-person audiences for just $5 per person. The seats are limited.
Click here to purchase tickets to register for the free livestream.
Matthew Whitaker
Saturday April 30 at 8 p.m.
The Palladium
Born blind, 20-year-old Matthew Whitaker is a rising jazz piano star. He has performed at venues such as Carnegie Hall, Kennedy Center, Lincoln Center and the Apollo Theater with artists including Christian McBride, Regina Carter, Jason Moran, Jon Batiste and the New York Pops Orchestra.
"His approach to jazz is that of a particular soul. He has that necessary dynamic touch and a penchant for dissonance, but above all, his imagination seems to know no bounds. He is immersed in the energy and spirit of the music he loves and lives to play. – The Miami Times
Click here to buy tickets.