Art Beat: Performing Arts Festival reaches crescendo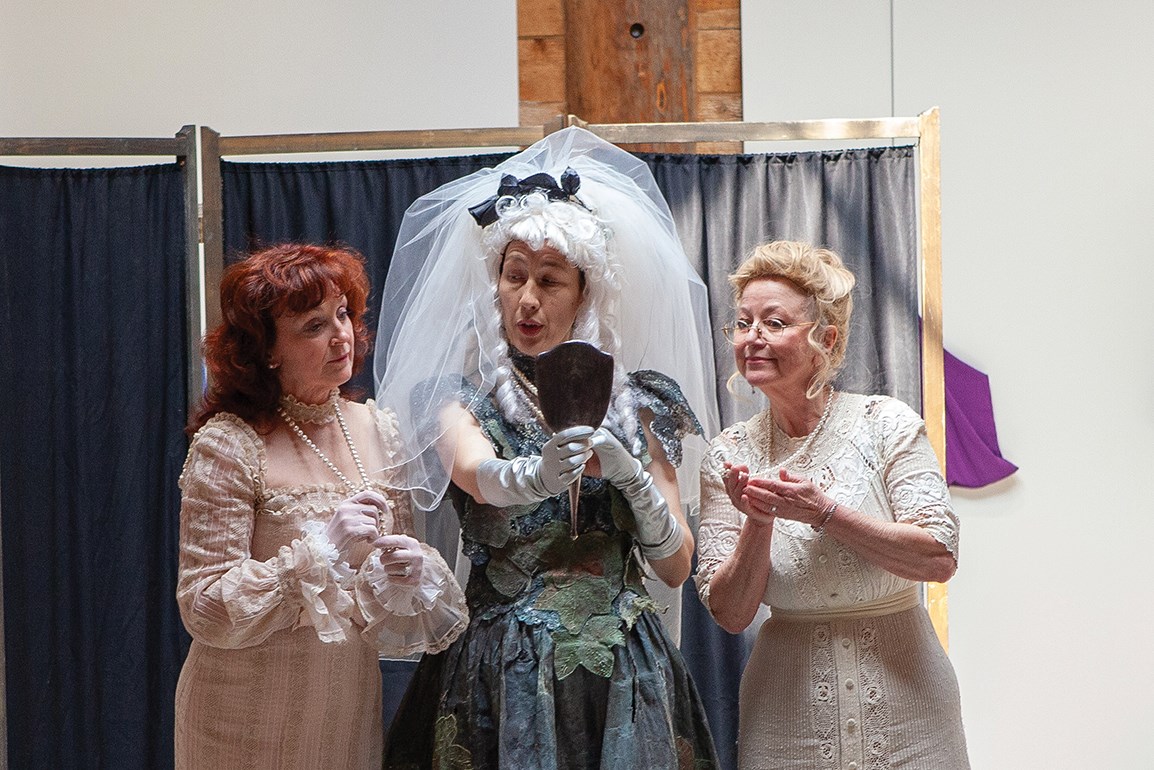 The 48th Sunshine Coast Performing Arts Festival will conclude with a signature concert on Saturday May 7 at the Gibsons Heritage Playhouse. Admission to the event, which begins at 2 p.m., is by donation. As with previous festival performances, live video streaming will be available via the coastfestival.com website.
Recent festival highlights include poetry readings and performances at the Sunshine Coast Arts Center on April 29. Referee Luisa Jojic also led a Shakespearean verse reading workshop which involved festival volunteers, competitors in the spoken word segment and members of the public.
The group's April 27 performances at the Chatelech Secondary School Theater showed vibrant ensembles from Elphinstone and Chatelech High Schools coming back to life after COVID-19 halted live performances for two years.
Elphinstone's numbers – ranging from Joe Zawinal's Birdland to Mozart's Allegro from Symphony No. 40 – showed the extent of their talents.
Chatelech's infectious take on Latin rhythms in Paul Clark's Dance Like No One's Watching caused a stir with thunderous solos by Jack Davis (trombone), Callum Baxter (tenor sax), Noah Ord (trumpet) and Matthew Douglas (piano, socks and sunglasses). ).
Acclaimed local puppeteer and filmmaker Kris Fleerackers will screen his short film, IDOL, based on the Pygmalion mythos, at the Gibsons Public Library on Saturday, May 7 at 2 p.m.
After the film, he will perform a puppet show and tell to demonstrate how his puppets work.
Note that the film includes suggestive scenes that are not suitable for young children.
The live event will also be streamed on Zoom. More information is available on the library's website: gibsons.bc.libraries.coop.
Assemble the group… for Mother's Day
Despite a winter of hibernation, Tak Maeda, bandleader of the Suncoast Concert Band managed to bring the pot to a simmer, musically speaking.
"We are ready for the concert," Maeda informed his players, beaming. An upbeat selection of music to usher in the Spring Blossoms and Annual Mother's Day celebration will take place May 8 at St. John's United Church at 2:30 p.m.
The members of the group have extended a special invitation to all other instrumentalists on the coast: come discover their repertoire and consider joining their ranks.
Tickets (adults $20, children 12 and under $10) are available from Strait Music in Sechelt. For more information, call Val at 604 885-6756.
It's time to refresh your cider love
Banditry Cider at Gibsons is sponsoring a collective paint-by-numbers experience May 13-15, 12-7 p.m. daily. Everyone is invited to participate by decorating an unsightly shipping container on Banditry property.
The Provisions food truck will be on site and live music will be played all weekend.
Banditry Cider is located at 538 Pratt Road in Gibsons. Learn more online at banditrycider.com/events.
Musicians aim to reach Nirvana
Musician Steve Wright will bring together top musicians from the Coast, Vancouver and New York at 101 Brewhouse and Distillery on Saturday, June 11 to perform the entirety of 1994's "MTV Nirvana unplugged in New York" album live.
The event will feature a decorated stage, lights, rich sound and will feature Wright (Sechelt) on guitar and vocals, Joe Deleo (Roberts Creek) on bass, Pat Haskill (Vancouver) on second guitar, Nicholas Simons (Powell River) on cello and drummer Rob Sonnenberg from New York.
"It's a great excuse to get some of my favorite people together," Wright said, "who also happen to be great musicians I've worked with over the years, to play music that we're all about. influenced and to share that joy."
The group will add some surprises to the set to prolong the night and promise a memorable event on the Sunshine Coast. Tickets are available on the 101 Brewhouse website: the101.ca.