Bachelor of Music and Performing Arts / Bachelor of Arts Courses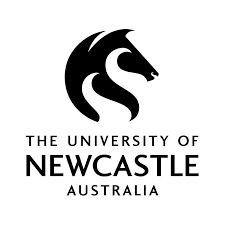 Type of establishment : University/higher education institution
Level: First cycle
CRICO: 00109J
This combined program offers students the opportunity to undertake concurrent studies and obtain two scholarships in four years of full-time study (or the equivalent). The Music and Performing Arts program is for those interested in a career as a professional musician, performance artist, or in a field related to music and the performing arts. During the program, students undertake a compulsory sequence of practical and academic courses. The Arts program allows you to study what interests you in life and learn skills that will prepare you for work and a wide variety of careers. You have the flexibility to choose from a wide range of majors and minors, taught face-to-face, online, and on different campuses. You can tailor your program to suit your specific interests, including pursuing themes and disciplines, gaining work experience, engaging with industry, and completing research projects.
Structure
The combined Bachelor of Music and Performing Arts / Bachelor of Arts program is a 320 unit program (usually 80 units per year over 4 years)
consisting of 80 credits of core music and performing arts courses, 30 credits of core arts courses, an 80 credit major in music and performing arts, an 80 credit major in arts, and one of the electives following: a minor of 40 credits in arts and 10 elective credits
OR 50 elective course units. Students have the opportunity to present their work in a variety of venues and presentation styles. Final exams may include a public recital or presentation.
Topics
Music includes: Performance (vocals/instrumental)
song writing
Composition
creative output
Music research and communication
Performing arts. Arts majors include: – Global Indigenous Studies
performing arts
English and writing
Film, Media and Cultural Studies
French studies
German
Story
Human geography and environment
Japanese studies
Linguistic
Politics and international relations
Psychology studies
Sociology and Anthropology. Minors in Arts are available in: – Ancient History
Chinese, gender and sexuality studies
Computer science
religious studies
Violence Studies
Writing studies.
Standard entry requirements
Grade 12 or equivalent
Music (AMEB 6-8) or minimum HSC Music 1 or Drama or equivalent
A hearing and an interview
Study path
Credit may be available for prior study. Students wishing to become high school teachers can apply to enter a Master of Teaching after the Bachelor. Honors are available in music or arts as an extra year for deserving students.