CLC Performing Arts Center Features Musician Chris Koza – Brainerd Dispatch
BRAINERD – Chris Koza would love donuts the next time he performs at Brainerd.
The Minneapolis musician, songwriter and performer missed those made at the Center, the Kingwood Street facility for "active aging," the last time he was in the Lake District.
"Last time we got there the donuts were all gone, so I wish someone could bring us some donuts…preferably in a box," Koza said during a recent telephone interview.
Koza was scheduled to perform in the Brainerd Lakes area in February as part of Central Lakes College Performing Arts Center programming. But the concert was postponed a month earlier due to the impact of COVID-19 in the community at the time, and then rescheduled.
Koza will perform at 7 p.m. on Wednesday, June 29 on the South Lawn of the community college's Brainerd campus. The South Lawn Box Office will be open from 6 p.m. for ticket sales on the day of the sale or tickets can be purchased online in advance at www.clcperformingarts.com/events.
"It feels like a place where there's not a lot of artistic programming," Koza said of the Brainerd Lakes area. "But the programming that's happening, people are committing to working hard to make it happen and there's a group of people out there who seem to be keen to support it."
The 42-year-old, who grew up in Portland, Oregon, cites Simon and Garfunkel, the Beatles and the Smashing Pumpkins among his musical influences.
"Their music is so epic," Koza said. "At the time, I really appreciated the artistry with which they approached their music."
His music is rooted in Americana and born out of folk, country, storytelling and rock 'n' roll. It honors and builds on these traditions by incorporating a unique pop music sensibility, subtle synthesizers, rich harmonies and imaginative production choices, according to a press release.
"It's a mix of country and rock…with a lyrically driven songwriter narrative," Koza said when asked to describe his music.
Solo and with his band Rogue Valley, he has supported and shared the stage with artists such as Brandi Carlile, Ingrid Michaelson, The Jayhawks, Neko Case, Kathleen Edwards, Dan Wilson, Stephen Kellogg, This is the Kit and Tift Merrit, amongst others.
"It's more fun to play music than to do a lot of other things," Koza said of his chosen profession. "I have been a musician, professionally, for a dozen years. And before that, it's something I've always done. It has been a big part of my life and my identity.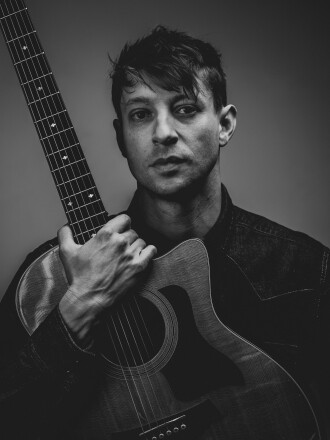 His music appears regularly on ABC's "General Hospital" and "60 Minutes" on CBS, and his song "Be Wild" is featured as the soundtrack to a Minnesota state tourism campaign and another of his songs has been featured in Ben Stiller's film "The Secret Life of Walter Mitty.
"I love songwriting," said Koza, who is a recipient of various grants from the Minnesota State Arts Board. "And I like the piano and the guitar. And it's how I socialize with my friends, it's how I connect to the world around me.
Koza and his band were at New York Mills in September 2019 for a week-long residency. They spent time at local schools, aged care facilities, workshops at the New York Mills Regional Cultural Center and breweries, connecting with local residents.
"I think all the art artists make is an extension of themselves," Koza said. "The art I make is about the people in my life that are important to me. It's about places I've been or places I want to go.
Koza and his bandmates have also performed at numerous theaters and stages across Minnesota, including the Sheldon Theater in Red Wing, the Fitzgerald Theater in St. Paul, and the Historic Holmes Theater in Detroit Lakes.
"When it's going well, I love it," Koza said of touring and life on the road. "The last few days I've been on the road, opening for Gordon Lightfoot in Wisconsin and Michigan. … I just do these little worlds where I preserve relationships or see them in a new light.
FRANK LEE can be reached at 218-855-5863 or
. Follow him on Twitter at
.