First theatrical production at Sloan Performing Arts Center opens Dec. 2: NewsCenter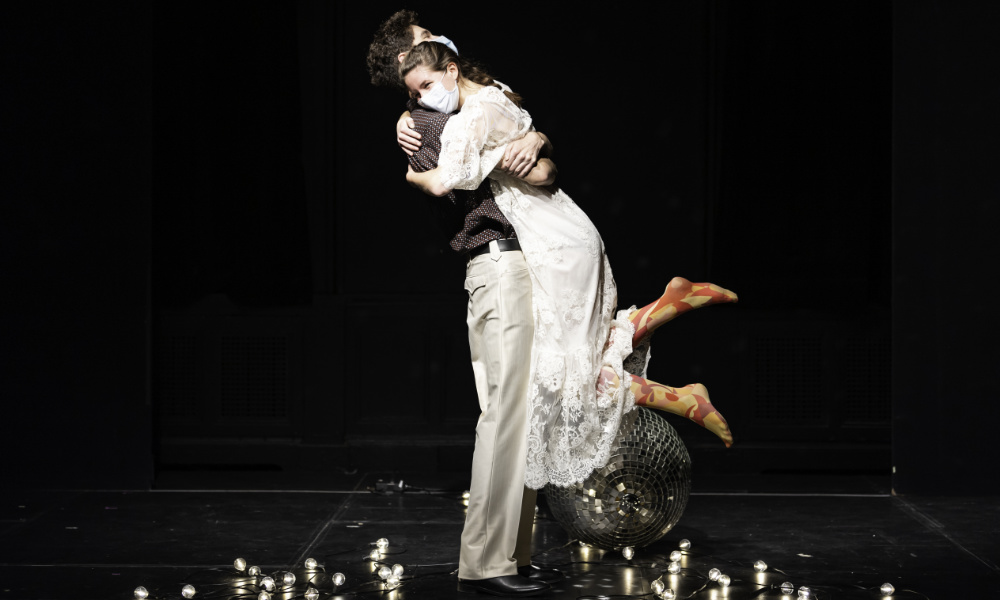 November 29, 2021
University of Rochester's International Theater Program Returns to In-Person Performances This Fall Presenting Aaron Posner's Play stupid fucking bird, opening Thursday, December 2 in the new Smith Theater at the Sloan Performing Arts Center. The production is the first of the program to take place in the new performance space.
The play is an award-winning modern adaptation by Anton Chekhov The Seagull, featuring memorable characters bound together in complex love triangles. Nigel Maister, Russel and Ruth Peck's artistic director of the theater program, calls Posner's work "an insightful, funny and thought-provoking contemporary piece."
Maister also serves as the show's set designer. Costume design is by Rodrigo Munoz; lighting design is by Emma Deane; sound design and music by Obadiah Eaves; and Alexa Scott-Flaherty serves as voice and acting coach.
Schedules and tickets for stupid fucking bird
Thursday, December 2 at 7 p.m.
Friday, December 3 at 7 p.m. Free tickets are available for university students for this show (Institute for the Performing Arts Night)
Saturday December 4 at 7 p.m.
Sunday December 5 at 2 p.m.
Wednesday, December 8 at 7 p.m. Free tickets are available for University of Rochester students for this performance (English Department Night)
Thursday, December 9 at 7 p.m.
Friday, December 10 at 7 p.m.
Saturday December 11 at 7 p.m.
Tickets are $8 for University of Rochester students with ID; $12 for faculty, staff, alumni and seniors (65 and over); and $15 for general admission.
Buy your tickets online. You can also get tickets at the Common Market at Wilson Commons or at the Sloan Center box office (one hour before curtain).
COVID-19 Protocols: All members of the public must be masked at all times. Proof of vaccination is required at the gate for all non-University of Rochester faculty, staff, and students. The audience is seated with an even spacing of seats.
Category: Arts