Watch GU's Performing Arts Program Take Center Stage This Fall | Culture & Leisure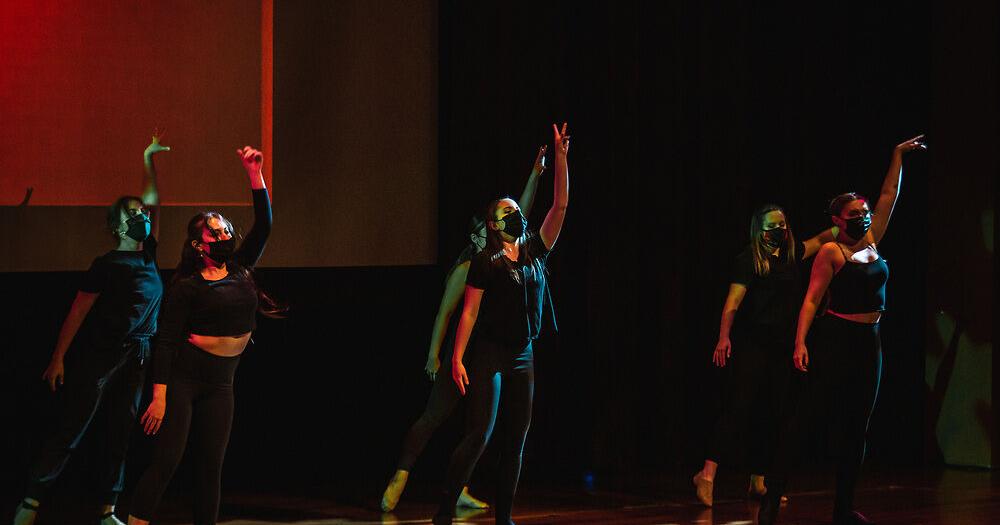 The school year is fast approaching. We'll soon see our bright skies and free schedules melt into seasonal blues and heavy backpacks as we head back to school. While Spokane's weather may encourage you to stay indoors this semester, arts programs and events won't.
The dance department has many programs planned for this year. Students of any major are not only encouraged to take dance lessons, but to participate in service programs and try out clubs like Boundless.
"The dance is awesome," said Suzanne Ostersmith, director of the dance program and theater and dance teacher. "Learning to express yourself through movement, there is nothing like it, it is so precious."
During Orientation Weekend, the Dance Department hosts "Dance & Desserts" for new and returning dance students in the theater's dance studio building on August 29. This allows students to come together with others and experience the events that dance has to offer.
Opening the department's four fall concert season, a professional artist will be brought in from Seattle for an artist residency. Their week-long residency will include teaching technique, how to set up choreography, and a Q&A session. Students enrolled in dance classes can participate, and performances are free and open to the public on September 24.
The next show, the 60 x 60 Dance Concert, takes place just two weeks later, where 60 performances are presented in 60 seconds or less each. Any student can contribute – from being cast in a senior project to playing a solo for the first time.
Students interested in expressing themselves on stage are invited to come to dance club meetings to get involved or apply online. For those interested in watching, look for it during Fall Family Weekend at the Myrtle Woldson Performance Arts Center on October 7.
"I always say even if you're not sure you like concert dancing, this is the show to go to because each piece is literally 60 seconds long," Ostersmith said. "So if you look at it and say, 'what do I see?' soon it will be over and then you will see something new."
November brings some excitement to Salt Lake City at the department's biggest professional dance company show. Ririe-Woodbury Professional Dance Company comes and is committed to promoting contemporary dance as an inclusive and valuable art form through performance and dance education. One of GU's repertoire dance companies will also perform as part of this show.
To conclude the semester, the department will host its Snowflake Showcase, coordinated by Boundless. The band was started by students who loved learning to dance, giving them the opportunity to use studio spaces to teach the GU community. During the first week of December, these pieces are celebrated through a performance.
"We had all kinds of things," Ostersmith said. "We had belly dancing; we had flashmob lessons. Sure, [we have had] hip-hop and modern and ballet and jazz and all that. It's a real fun club event where you can attend those rehearsals and learn a few dances and then perform.
Dance performances won't be the only happenings on campus, as GU Acapella's Big Bing Theory (BBT) band gears up for a semester of fun. "Running Up That Hill", originally written and produced by Kate Bush, is part of their set of fresh and dramatic songs they plan to perform together.
BBT is holding auditions from September 12-14. Students can fill out an interest form or sign up for auditions on their website. A few weeks later, BBT performed at Fall Family Weekend on October 7 in the Cataldo Globe Room.
"The only thing I can think of that we're really pushing this year is that we need beatboxers because our boxer just graduated," said Natalie Marssdorf, BBT co-director and GU senior. "So we're trying to do an all-call if you can beat box."
BBT is hosting a cafe performance to be determined in the fall. They also want to set up a few acapella fundraising events in hopes of being able to hold more shows on campus throughout the year.
During a normal week, BBT rehearses twice a week, but additional rehearsals are added in the week before a performance. In the hours leading up to the event, BBT tries to do a fun group activity before doing a full rehearsal and hitting the stage.
To manage scheduling conflicts, Marssdorf and her co-director, Teagan Servais, work around everyone's schedule in the group. Once members are confirmed, their schedules are requested and admins work to find an accessible time for everyone to meet.
Members should also practice their musical skills independently for about two or three hours a week.
"It's the best time of my life, I love it so much because we have so much creative freedom as a student-run club and I think you really don't see that often with bigger organizations doing a lot around campus," Marssdorf said.
Dancers can expect the storage studio upgrade this semester. What was once a concrete floor intended for students to accommodate additional rehearsals is now a fully functional classroom, outfitted with spring-loaded floors and a lack of storage clutter to serve as a dance science center and of well-being. Not only the lessons will be organized there, but also the physiotherapists, available to help the students.
"The enthusiasm and creativity of Gonzaga's dance students continue to impress me," Ostersmith said. "I never imagined that we would produce and do the kind of work that we do now and it's all been that kind of student drive."
To learn more about how to get involved with the Dance Program's service projects and community performances, visit their website.